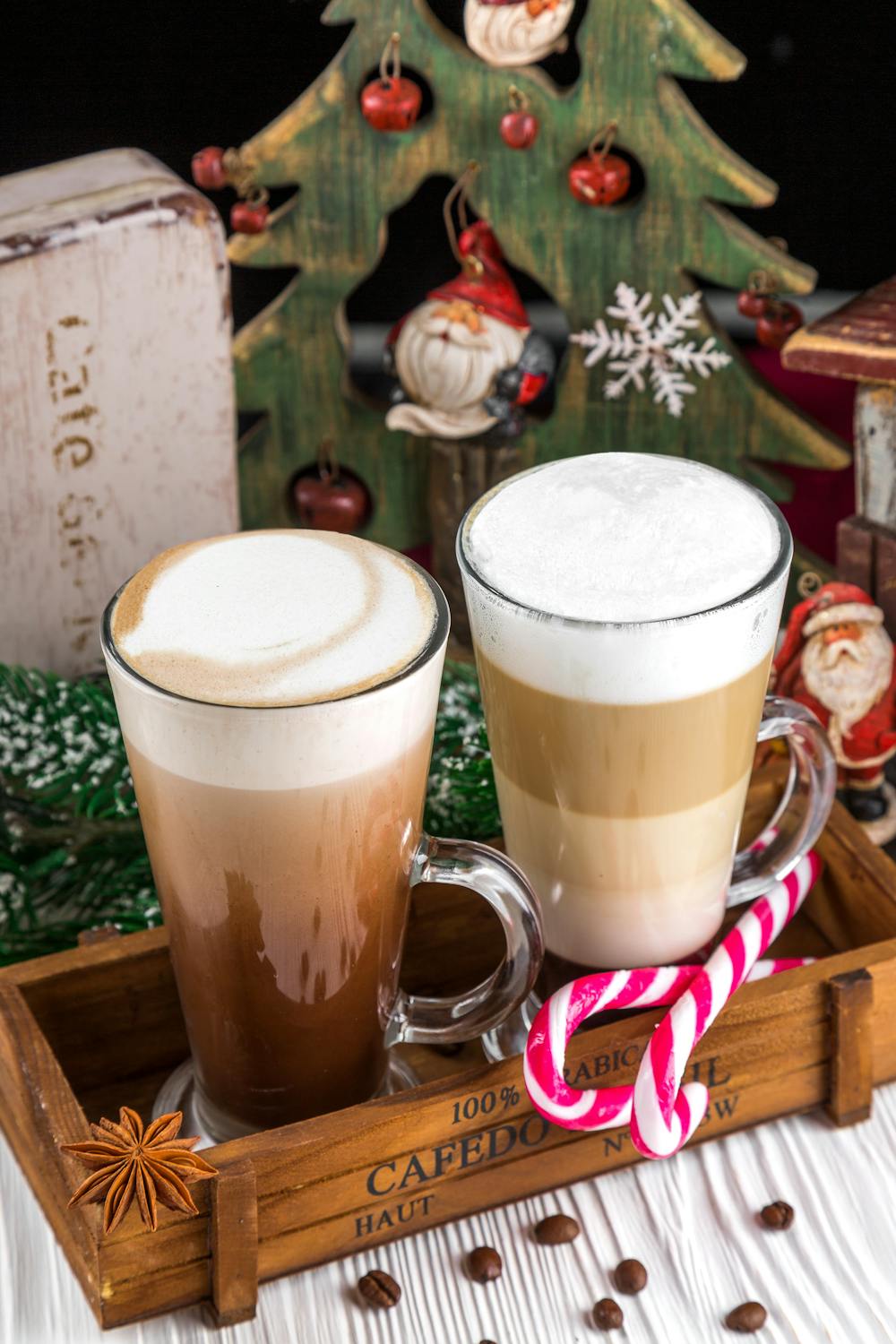 Hey guys, we're T-Minus 1 day to the big event! I'm so excited! Are you guys ready? We already broke some major ground here on the blog with yesterday's video and I gotta tell you, that was definitely new. I'm hoping to have more content that you guys will be legitimately into as we move on into the new year! After yesterday, all I'm in the mood for is coffee.
The little local place I'm veritably obsessed with, Origin Coffee right here in Columbus has this amazing latte just in time for the Holidays. I thought that the Be Mine from Iron Bank was my Chocolate milk look-a-like, but I hadn't met this one yet.
This one is Mocha, Marshmallow, and Peppermint and it's absolutely amazing. I opted to get it a little extra sweet, because I have a problem with my sweet tooth. It was exceptionally smooth, I could scarcely tell I was drinking an espresso beverage at all. The bitterness was completely nonexistent.
My favorite part about the holidays, if you may recall from one of our earlier posts, is peppermint. I love peppermint and what it does for my coffee. Coffee, as we all know, has an earthy flavor that is fairly bitter and grounding. I love how peppermint is able to add some coolness and subtle sweetness. I always knew I liked peppermint, what I didn't know was how much I love marshmallow.
Marshmallow being in this particular drink is amazing. It attaches to the espresso and tempers it. Makes it soft and decadent. The richness of the chocolate was magnified and it was made sweeter, somehow. If you're in the area, I highly recommend this to you if you're into Hot Cocoa or even Chocolate Milk. This is another one for those who don't appreciate the bitterness of coffee.
If you guys aren't local, and there's a big chance of that, this one is a good one to order custom from your favorite local place. Your experience may vary slightly, but this is one that I feel will translate well from other Cafe`s.
I've been really utilizing our Christmas tree the last couple of days, mostly because we just managed to get our first tree and partly because I'm just really feeling the aesthetic. I also want to give a huge hello to our new readers! I hope you guys stick around! I'm happy to announce that I have some big plans for us here that I hope you like!
Come back tomorrow for our last day of Christmas post!