Hey guys! Are you scared yet? Excited? HYPED? Halloween is almost upon us, and I hope you guys have your costumes ready (share them with us on Instagram @java_and_jeans!) because here at the JnJ household we (I'm) 100% ready. If you're not ready, check out these 7 costume ideas!
I'm doing to be doing this in countdown fashion with my my favorite coming in at the end, so let's get right to it, shall we?
7. Marshal Lee (Adventure Time)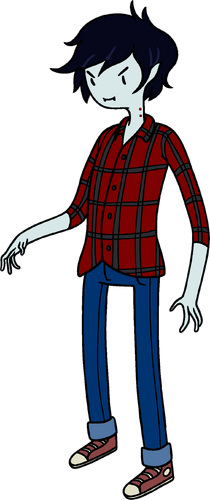 I don't know about you, but I love cartoons. One of the -somewhat- newer ones that's dear to my heart is Adventure Time. I love Marceline, and ̶S̶i̶m̶o̶n̶ The Ice King- their entire backstory is like a Tsunami of feels. Fun Fact: One my cats is named Marceline in honor of my favorite character. But, I couldn't just be Marceline for Halloween, could I?
Marshal Lee is the Ice King's genderbend of Marceline featured in Fionna and Cake. This bad boy won my heart with his "bad little boy" song and his mischievous voice. I did just chop my hair off, so there's no more fitting costume to open this list, than with Marshal Lee.
Thankfully, I actually owned most of this already. I did have to sub in my black converse since I couldn't find any red ones that were in budget. I don't recall where I got the jeans, but the shirt came from Lizard Thicket and is featured in my What's New post!
This guy would make a super easy, sort of low-key costume for those of us on a budget!
6. Apocalypse Wendy (Gravity Falls)
Another new-ish cartoon that I had avoided getting into, for some reason, is Gravity Falls. If you haven't seen it, I do highly recommend it for those who are fans of cartoons in general and enjoy shows that poke fun at reality (.Gifanny is my favorite of these jokes). It's got a little darkness to it and lightens it nicely with some hijinks that make it an overall great show.
But, this isn't a review, is it? for this costume, I did have to buy a wig, and a shirt… and boots. Apocalypse Wendy is a great follow-up to Adventure Time's bad-boy. She can fight, drop-kick tiny 'psychics' with pompadors and is a great big-sister sort of character.
The moment I saw her take on Weirdmageddon I knew I wanted to feature her here! Wendy in general would make a super easy Halloween costume. All you would need are brown boots, white tank, well-loved jeans, flannel green shirt and a flannel head scarf. Easy Peasy!
5. PB (Adventure Time)
I know, I know- another Adventure time costume idea. I've been obsessed with AT for a while now and I love Peebs- what's better brains or beauty? With the genius ruler of Oo you don't have to choose. She's smart, mature and has an adorable design. She's also relatable to those who had to grow up and take on too much too fast.
This costume may take a little more hunting for the perfect things. You could probably make her crown, or you can get it for a fair $12 from etsy. The dress may be found at a thrift shop (which you guys know I swear by thrift shops!) or it's stocked at Hot Topic, Ebay and Amazon! Wigs on Ebay are fairly affordable, too thankfully.
This costume may be done cheaper if you go with her in her White Lab Coat, with her hair up. The coat will give you a way to get out of hunting down a long pink dress, with the coat buttoned up at least half-way you can throw on a long pink maxi skirt!
I wanted to include just easily attainable costumes in this list, and this one gets up to about 60 dollars. So it's not too bad, but definitely not the cheapest one on this list.
4. Belle (Disney)
My favorite princess was always Belle- she had a thirst for adventure and a disdain for routine and mundanity. She speaks to me on a spiritual level.
This costume may be a little easier to obtain than the previous one! You could even give it a modern spin with an overall dress, or just plain overalls with a peasant long-sleeved top. If you go the dress route, feel free to throw on a simple waist apron.
The last two things you'd need is a sky blue ribbon and some burgundy flats, maybe carry a thick book if you want to, or better yet, a book bag. They used to have that bag at Target, I wasn't lucky enough to get one for myself at the time! I may have to grab one from the Wondrous Web Market that is Amazon!
3. Connie (Steven Universe)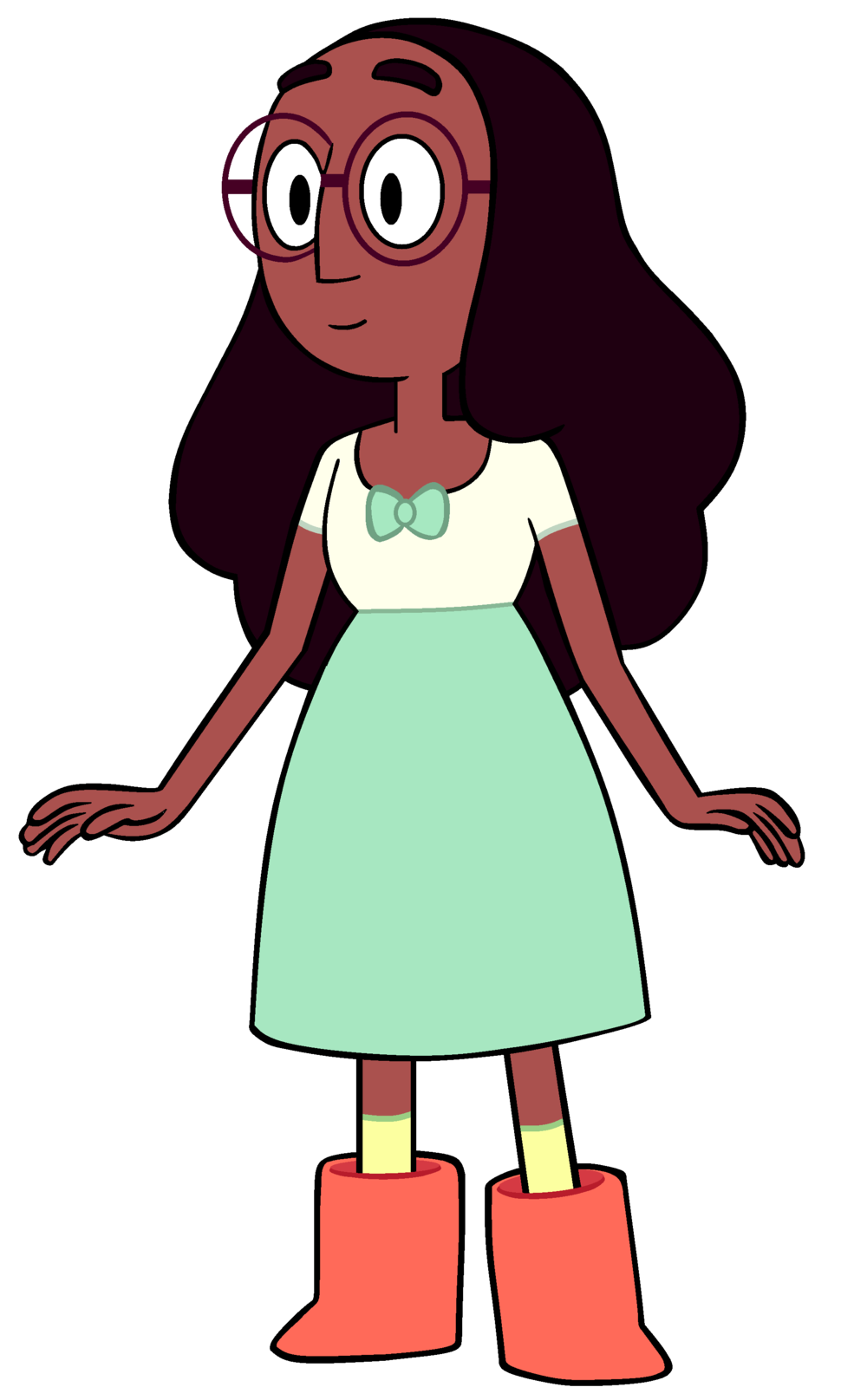 This was one show I was determined not to get into for the longest time. The art style was out of my wheelhouse and simplistic. But at the urging of my fiance`, I did end up watching it. Guys, I wasn't ready. It made me feel so many things- like frustration over the romantic situation between Connie and Steven. Just tell her!
I've been drawing a load of pictures of Connie and Pearl. But all in all, I thought that Connie would be the easier of the two to work with. This costume would be pretty simple. You'd need either a full-on one piece dress in two tones, or what I recommend, an off-white boat neck top tucked into a high waised sea foam skirt. It would be no trouble to hot glue a sea foam ribbon to the shirt to be accurate.
After that, yellow knee-high socks and coral boots (orange, may also work). If you want to be true to canon, the last little bit would be a long black full-bodied wig (about 20 off ebay) A full-bodied black bob, if you want to be later-seasons Connie.
This one makes me want to reconsider my personal costume, honestly.
2. Misty (Pokemon)
When I was a kid, I remember when Pokemon came out. I quickly jumped on collecting all of the colorful and nicely drawn cards. I had no idea how to play, so I just kind of played by my own rules. That's what the characters did anyway, they didn't follow the TCG rules, they just shouted at their creatures to attack whenever.
I used to love the show. I loved Brock's obsession with Joy and Jenny, I loved Misty's bond with Togepi and the way Ash and Pikachu were so in sync. When I was younger, I always wanted to cosplay as Misty, but could never find the shoes.
Even now, I'm a little hesitant to include her in this list due to the shoes. To pull off a Misty costume, it'd be great to already have red hair. If you don't have that already, a wig can be purchased at your local Halloween store or Ebay for 15-20 dollars. The rest of the costume is just a yellow tank, jean shorts, red suspenders and converse, or a comparable red hi-top.
If you were to go with converse, this would be the most pricey one on the list. Though, if you have most of the stuff for this, it could be a super simple last minute costume.
1. Snow White (Disney)
I used to be really, really into Disney and, like most 90's Kids, I grew up on it. Disney showed me that true love can conquer anything and that all things are possible if you can imagine it, and just believe. Snow White taught me not to take things from strangers and that if you're in a bad situation, there are people who'll help.
Nothing can really overcome her purity, she's a kind soul with a generous and compassionate heart who finds true love despite her Evil Step-Mother's best efforts. Though I did always wonder why she didn't just kill Snow, rather than curse her to sleep for ever and run the chance of her getting True love's kiss.
Like, she made a curse… shouldn't she know what would break it? Seriously- get your act together. But, if Snow hadn't gotten that kiss from Charming, we wouldn't have this iconic costume! When I lopped all of my hair off, I was hit by inspiration.
Snow White may be a classic costume idea based off of her recognizability and style. You could theoretically do just about anything in this color scheme and be recognizable as Snow White. This could be a fun, easy costume for someone who wants to play with an icon! You could go with a yellow poodle skirt, red tank and blue cardigan and play up a fifties vibe, or bring her to more modern times!
Alrighty guys, I'll leave you with those ideas! I'm really taken with a couple of them and I hope you are too! These should be accessible for us budget fashionistas and Halloween lovers! If you do any of these or have any ideas you would have loved to see, leave a comment for us down below or tag us on instagram @java_and_jeans to show off your ideas!
Check back tomorrow for another post! Also, I'll be hosting 2 movies on October 30, for Halloween Eve on Rabb.it! Join us for a night of popcorn and getting into the Halloween Spirit!