Here is where you can find any discounts or affiliate codes I've gotten, I give you my word that I won't shove them down your throat. Any links that appear in posts will appear only on relevant posts. For example, if I make a review on the Yes, oh Yas beauty box I'll throw a link at the end for those interested. The ones there are the bottom, I don't have a code for, but I provide the link, again, if anyone is interested.
Apparel
The Great North Apparel
http://thegreatnorth.refr.cc/javaandjeans
That link will get you a whopping 35% off at The Great North. They have some insanely cute shirts and other apparel. I have a couple of favorites if you want to see what they have! I really like this flowy crop tee and this toned down three-quarters sleeve shirt.
TB Dress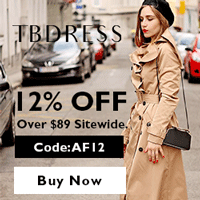 If you do a lot of shopping online, you may have heard of TB dress. They have loads of cute and affordable items on their site and if you use that code, you'll get 17% off! The link below is valid from 10/16/2018-11/05/2015 or click on that image there to the right and key in that code for 17% off!
TBdress Happy Halloween:Free Shipping Over $79(Except Wedding &Events&shoes).Shop Now!Date:10.16-11.05
Subscription Boxes
Yes oh Yas!
http://www.yesohyas.com?rfsn=1864517.725ec8
If you're familiar with beauty subscription boxes like Birchbox, Ipsy, Allure, or Sephora Play, YoY may be up your alley. They're a similar beauty box that boasts an $85 value in every box for the paltry fee of 15.00 a month. With my referral code, you can snag your first box for 10% off! There is $3.99 shipping, but when you're getting such a great value in items it really balances out!
My October box was worth $116 dollars, to give some reference.
Beauty
Other Affiliations